15 Best Face Primers for Oily Skin 2021, According to Experts
6 min read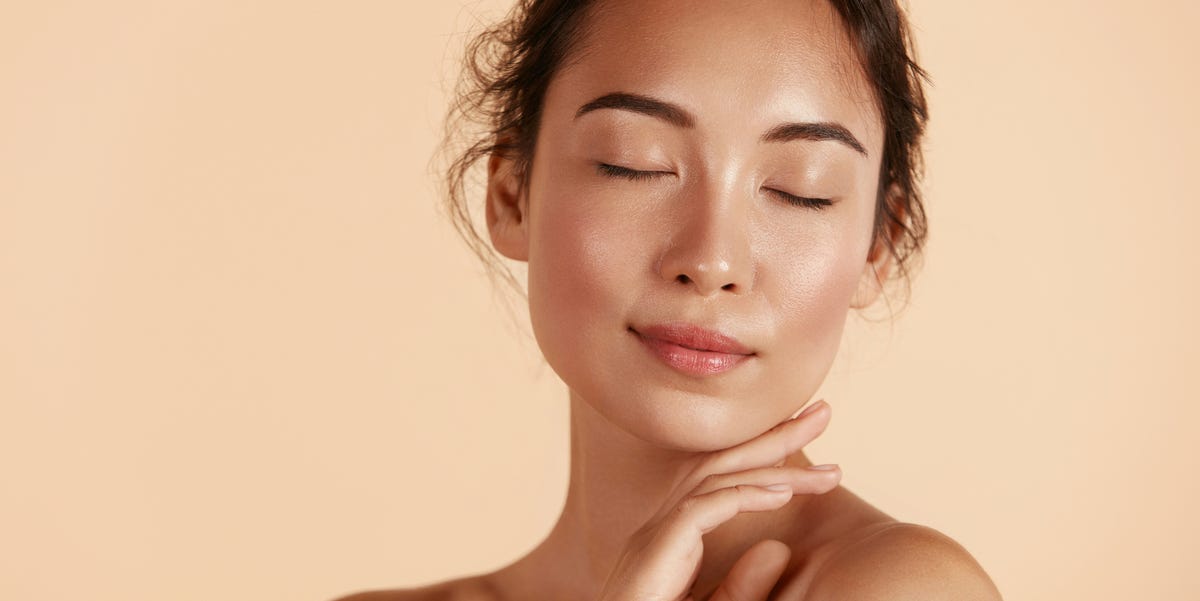 After a year of going low-key in the makeup department, it's time to restore what's in your beauty bag and get your face ready for what's on the horizon. Chances are you either need to add a face primer to your routine or get an updated one to ensure all your future makeup looks last the entire day.
Primers are a crucial product for makeup application, though many choose to skip this step. If you have oily skin, you may want to think again before slathering foundation directly onto your face. "Face primers serve as a base for foundation and other makeup products," says Ronald Moy, M.D., one of the leading cosmetic and facial plastics surgeons at Moy Fincher Chipps Facial Plastics & Dermatology. "They allow it to go on smoother and last longer throughout the day without any creasing or fading."
How to choose the best face primer for oily skin
Scan the label: Look for formulas that say "mattifying, oil-free, or pore minimizing" on the label. These primers include ingredients like silicone, which helps to absorb oil and smooth out fine lines.
Use oil-free products: According to the American Academy of Dermatology (AAD), oily skin can cause clogged pores and lead to acne breakouts. To prevent that from happening, reach for primers that are oil-free.
Apply to targeted areas: Stick to applying primer to the areas that get oily frequently, like the t-zone, which includes the forehead, nose, and chin.
People with oily skin have an especially hard time with high shine as the day goes on, as well as keeping their makeup in place as excessive oil tends to move products around. But there are primers for oily skin that get the job done and produce an impeccable complexion as a result. Ahead, experts share their top picks.
Advertisement – Continue Reading Below
1
Pro Filt'r Instant Retouch Primer
Fenty Beauty by Rihanna
sephora.com
$32.00
So many people love Fenty Beauty, and so does Dr. Moy. Unlike a traditional mattifying primer, this one has a cushiony soft texture that preps the skin with a lightweight feel. Dr. Moy also recommends this primer because it works for all skin types and is oil-free, which puts an end to shine and gives the skin a flawless look. The formula includes a special universal invisipink feature that creates a blurring effect and melts instantly into all skin tones without a trace.  
2
Unseen Sunscreen SPF 40
Supergoop!
Dermstore
$34.00
"I've found over the last year of experimenting at home, that some more traditional skincare products double down as primers as well," says celebrity makeup artist Tim Quinn, whose clients include First Lady of the United States Jill Biden and Kerry Washington. He describes this Supergoop product as a "terrific primer with the added benefit of SPF 40." 
This multitasking sunscreen has a nice texture that acts as a makeup-gripping primer. Bonus: It's also made with red algae to protect against blue light emitted by smartphones, tablets, and computers.
3
Brighten Up Smoothing Primer Gel
"For those who deal with oily skin, a primer can help to minimize the appearance of expanding pores and decrease sebum production," says Samantha Mims a licensed skin therapist at Brooklyn Face & Eye. This non-comedogenic primer is brimming with a complexion-brightening ingredient named yuzu and inflammation-soothing probiotic extracts to smooth the skin without clogging the pores.  
4
Veil Mineral Primer
Hourglass
sephora.com
$20.00
This oil-free primer not only creates a smooth, even canvas for makeup but also conceals redness, minimizes the appearance of pores, and wrinkles. "This primer has a beautiful velvet finish, especially after foundation application," says celebrity makeup artist Robert Sesnek. "It's incredibly sheer and feels so lightweight on the skin."
The best part? It also provides broad spectrum SPF 15 protection, so you won't have to worry about layering on too much product onto your face. 
5
Prime & Fine Poreless Blur Primer
This is Sesnek's favorite primer for excessively oily skin types. "Its lightweight formula and soft-focus effect make it perfect for a smooth, matte, pore-free complexion," he says. And at just $8 on Amazon, you can't go wrong with this pick. It's also vegan, paraben-free, and oil-free. "I have large pores so I need exact coverage, and this product covers well. Its consistency is good and it smells nice," wrote one reviewer. 
6
High-Adherence Silicone Primer
The Ordinary
sephora.com
$4.90
Mims recommends this hydrating primer as it smooths the skin's surface with the help of advanced adaptive silicones. These silicones act as a matte, hydrating ingredient that helps makeup look high definition and lasts longer. You can also use it alone as a non-greasy hydrator to reduce the looks of pores and imperfections. 
7
The Mattifier Shine Control Perfecting Primer & Finisher
Estée Lauder
saksfifthavenue.com
$38.00
This primer excels at reducing shine and keeping oil at bay, according to Dr. Moy. It keeps skin looking healthy throughout the day and gives it a velvety matte finish. "I have very oily skin and have tried all types of mattifying primers," wrote one reviewer. "This primer blends easily into my dark skin tone leaving no residue, stickiness, or visible white cast, unlike others I have tried."
8
Wonderglow Face Primer
Charlotte Tilbury
sephora.com
$55.00
"When your skin lacks luster, this primer will give you an instant Hollywood glow," says Quinn. It's infused with moisturizing ingredients, as well as collagen-boosting peptides and light-reflecting microspheres for that dewy red carpet look that beauty lovers can't get enough of.
9
The Silk Canvas Protective Primer
Tatcha
sephora.com
$52.00
This top-rated primer from Tatcha is more on the expensive side but will prove its worth. It works as a multi-tasker for the eyes, face, and lips. Mims recommends this velvety priming balm because it nourishes the skin through silk extracts, reduces excess shine, and prevents clogged pores with a layer of botanically derived protection that acts as a shield between your bare skin and makeup. 
10
Shine Control Matte Booster Face Primer & Serum
Neutrogena
amazon.com
$14.52
From one of the industry's classic drugstore brands, this product is a primer and mattifying face serum hybrid, so it will really get to work in your routine, according to Dr. Moy. Infused with rice protein, it both helps to absorb excess oil and reduce shine. It goes on clear and dries down to a matte finish while helping to blur the look of pores.
11
Pure Canvas Primer – Blurring
Laura Mercier
sephora.com
$39.00
Sesnek says that Laura Mercier was one of the first in the makeup game to have primers. This pick "seals in skincare once applied and has a great blurring effect that makes your pores disappear," says Sesnek. This blurring primer was designed for those with oily and combo skin types, as it's water-based and features hydrating glycerin to help keep the skin moisturized for all-day comfort. 
12
True Skin Radiant Priming Serum
Quinn loves this radiant priming serum by ILIA, which contains mastic; a special ingredient used to mattify and refine the skin. Its silicone-free, safe formula protects the skin against free radicals with antioxidant-rich hibiscus and dries down to a silky soft-to-the-touch finish. Be sure to apply it with your fingers as you would a traditional serum and pat it into your skin. 
13
Changemaker Skin-Optimizing Primer
Bite Beauty
sephora.com
$38.00
Infused with clean, high-performing ingredients like maqui berry for skin nurturing and willow bark for mattifying, this primer controls shine while deeply hydrating. "I have been on the search for a pore-smoothing primer that wasn't loaded with ingredients that would clog up my skin," wrote one reviewer. "This primer makes your skin look smooth and matte, but not dull."
14
Shine Stopper Instant Matte Finish Primer
Paula's Choice
amazon.com
$24.00
Specifically formulated for oily skin, this weightless primer works to mattify your skin's natural oils, while minimizing the look of your pores. Mims advises that you wear it alone or reapply it during the day on top of makeup in small dabs to keep excessive shine at bay.
15
Prep & Matte Primer
Lancôme
sephora.com
$35.00
"I've always loved this for my male clients, as it mattifies as well as smoothes without the shine," says Quinn. "It's awesome for oilier complexions and it truly keeps any foundation in place." We also love that this primer is formulated to let light reflect off the skin's surface, so there's no flashback effect. Squeeze a small amount onto your fingertips and gently massage it in until your skin feels smooth to the touch. 
This content is created and maintained by a third party, and imported onto this page to help users provide their email addresses. You may be able to find more information about this and similar content at piano.io
Advertisement – Continue Reading Below