Dr Barbara Sturm, Bite Beauty And More: 15 Beauty Launches In June 2021
7 min read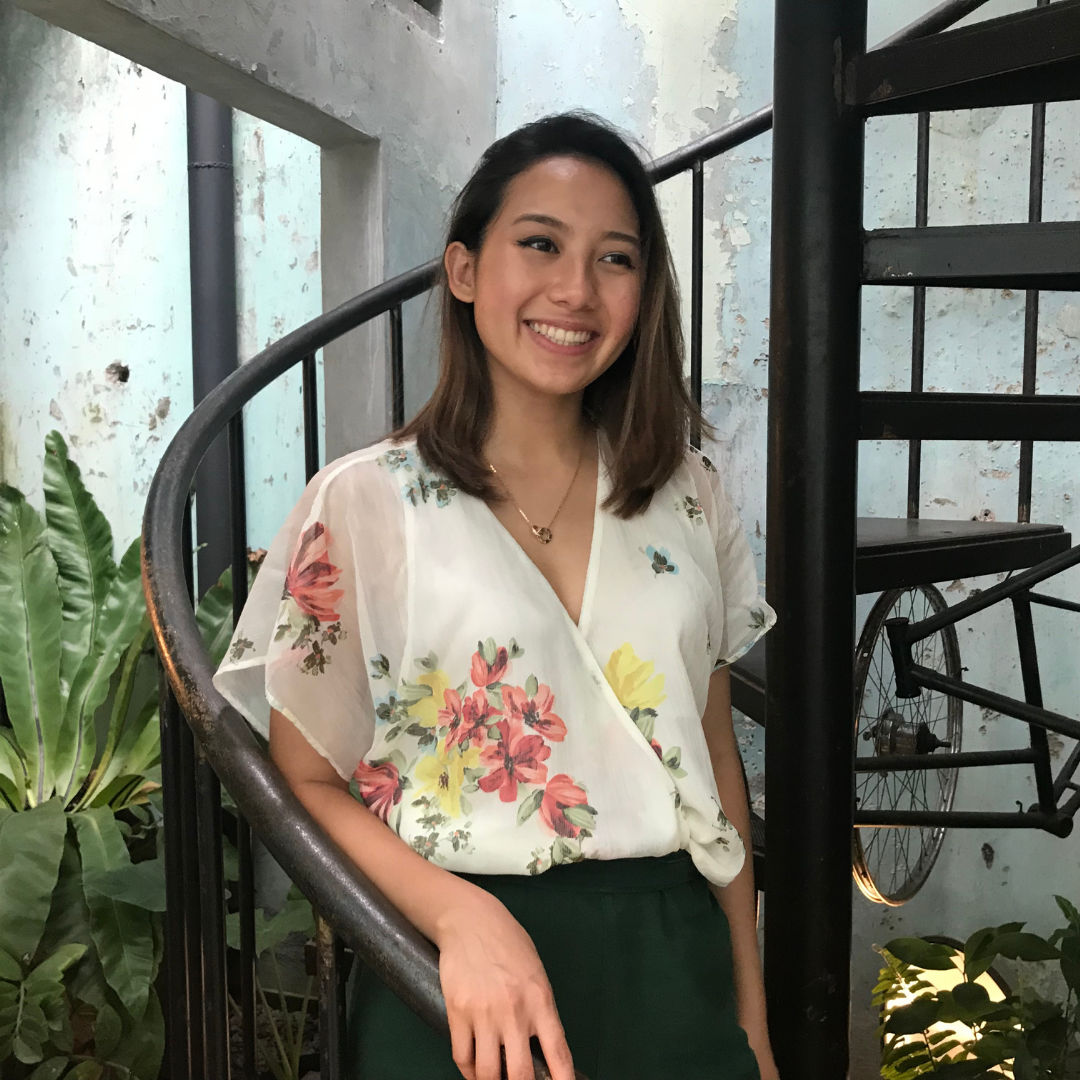 By Zue Wei Leong
June 02, 2021
It may not be the summer that you envisioned this year but that doesn't mean you shouldn't look good, smell good and feel good!
If you're looking to dispel pandemic-induced feelings of doom and gloom, we recommend a little retail therapy, starting with this curated list of beauty launches. This month ushers in exciting, limited-edition steals and the long-awaited arrival of global brands to Malaysia such as Dr Barbara Sturm, Bite Beauty and Natasha Denona.
There's no better time to treat yourself with the latest luxury skincare and make-up, irresistible fragrances and nourishing haircare. 
See also: Doctor Babor, Dior and More: 10 New Skincare For Smooth Skin
Dr Barbara Sturm is known for pioneering the 'vampire facial' and a subsequent anti-ageing MC1 face cream—both of which use a person's own platelet-rich plasma in their blood to kickstart the healing process on the skin, whether it is reducing inflammation or increasing collagen production.
For those who are a little more squeamish around blood, the aesthetics doctor released a science-based skincare range that follows the same philosophy of using ingredients to heal and nurture, rather than attack living skin. Since it was launched in 2014, it has garnered praise for its high efficacy and built a cult following, even among celebrities such as Kim Kardashian and Emma Roberts. And it has finally made its way to Malaysia, available online at KEN's Apothecary. 
Bringing her impressive inventory of antioxidant-packed products for the face and body, including her popular Super Anti-Aging and Hyaluronic serums, we reckon it's definitely time to give your skincare routine a Dr Barbara Sturm boost! There's more—the 'Sturm Candy Shop' is also coming soon with mini-sized versions for those who want to try her products for the first time and see if the #SturmGlow is for real (spoiler: it is!)
Related: Founder of Skin Inc Shakes Up The Beauty Industry With Personalised Skincare
Another beauty powerhouse landing on our shores is Bite Beauty. This Canadian company prides itself on its clean, vegan and cruelty-free cosmetics line, which incorporates skin-loving superfoods, such as papaya extract, wild African mango and Maqui berries. 
You can find their whole roster of beautifully-packaged make-up for the face, from supercharged foundations and long-wear eyeliners to luscious lip products, on Sephora—including their most recent Daycation Whipped Blush, a cream blusher that guarantees a gentle glow. 
See also: Hermès, Dior And More: 7 Luxury Lipsticks To Buy
Award-winning make-up artist with a career spanning 20 years, Natasha Denona founded her eponymous beauty line after years of frustration being unable to find a range of luxe, blendable range of eyeshadow shade to use in her looks. Her cosmetics products—including her cult-favourite line of pressed-pigment eyeshadow palettes—prioritise maximum colour pay off and long-lasting wear. 
Designed for both professional make-up artists and enthusiasts, the arrival of this beauty brand into Malaysia during a lockdown is perfect for experimenting with new looks and TikTok beauty trends.
See also: 6 Minimalist Make-Up Trends To Try
No travel? No problem. You can still achieve that enviable sun-kissed glow with Anastasia Beverly Hills's brand new face palette.
Available in two shade combinations, Off To Costa Rice and Italian Summer, these palettes contain bronzer, highlight and blush in lightweight, buildable formulas for a subtle glow or full-glam radiance. 
See also: Make-Up For Medium To Dark Skin: Our Top Picks
Staring at the screen all day during lockdown will take a toll on the skin around your eyes, accelerating the appearance of wrinkles and sagging. That is why this new Eye R Repair Serum from Guerlain comes at the right time.
This advanced serum follows its predecessors in the Abeille Royale line by tapping into the healing properties of honey but with a focus on addressing the deeper factors that are causing issues. 
Promoting youthfulness and an eye-lifting effect, the serum also comes with an ingenious applicator named the Gold Drop that massages the nutrient-rich serum into the skin. Used with Guerlain's iconic Multi-Wrinkle Minimizer Eye Cream, you are sure to come out of lockdown looking younger and fresher than ever before. 
See also: The Best Eye Creams To Combat Dark Circles
Studies have shown that stress from the pandemic has been affecting our sleep cycles, a phenomenon exacerbated by the blurring of work and personal lives when working from home. Omorovicza is here to help with their new product, which will soon become your lockdown necessity. 
Infused with calming lavender oils, restorative melatonin and Omorovicza's patented healing concentrate, rich in minerals from Hungarian thermal waters, a few spritz of this facial mist will improve the quality of your sleep while keeping the skin hydrated, soft and supple. 
See also: A Useful Tip You Probably Didn't Know For Better Sleep
Vitamin C is the star ingredient in Laneige's Radian-C all-in-one moisturiser. It works double-time to bring life back to dull skin that is barraged with pollution, harmful UV rays and blue light emanating from computer screens all day, and to lighten unseen, micro-dark spots under the skin before they even emerge to the surface. 
And if that doesn't cheer you up, Laneige has also teamed up with Korean stationery brand Brunch Brother in this quirky limited-edition packaging. The endearing faces of Brunch Toast and Brunch Duck will sure to bring a smile to your face in the morning. 
See also: 9 TikTok Beauty Trends You Can Have Fun With
Part of Olehenriksen's popular Balance line, this lightweight moisturiser is a godsend for those struggling with the appearance of larger pores and oily skin.
Take a Scandinavian 'cold plunge' and shrink your pores with this slushy moisturiser formulated from Apline willowherb and a complex blend of algae, eucalyptus, green tea and Irish moss extracts. 
Related: 9 Lightweight Sunscreens For Everyday Skin Protection
This month, Eve Lom is introducing a limited-edition dual pack that combines their best-selling cleansing balm and multi-tasking moisture cream for the ultimate multi-sensorial, self-care skin routine.
Start by using the balm, which emits an intoxicating aroma of eucalyptus, clove, hops and Egyptian chamomile and acts as a make-up remover, cleanser, toner and exfoliator. Then, massage the moisture cream into the face with your fingers for a clean, hydrated and radiant skin. 
See also: The Most Luxurious Beauty & Wellness Treatments In Malaysia
French skincare brand, Gallinée has unlocked the secrets to keeping the complex ecosystem of our skin's microbiome—the bacteria that live on the surface—healthy.
Rather than using aggressive ingredients, their Face Mask & Scrub is an innovative biotic complex which contains a gentle blend of lactic acid, prebiotics, vitamin E and purifying kaolin white clay to delicately exfoliate the skin, stimulate microcirculation and leave the microbiome balanced and refreshed.
See also: Discover These Luxury Skincare Necessities, Including The High-Tech Foreo UFO 2
This plant-powered shampoo and conditioner is named after its star ingredient—oil from the Rahua tree nut—which Amazonian women have depended on for eons to nurture and strengthen their hair. 
Paired with oil from the palo santo or 'holy wood' plant, quinoa, green tea, organic aloe, raspberry leaf and coconut betaines, this haircare duo will restore weak and damaged hair to its youthful prime, while keeping the scalp healthy and the hair hydrated. 
See also: 5 Haircare Products To Bring Your Hair Back To Life
Jo Malone London presents its limited-edition, nostalgia-filled Marmalade collection in a brand new bottle design resembling vintage jam jars. Enlisting the help of leading soft fruit processors in Blairgowrie, Scotland, Jo Malone has captured the scents of summer fruits and flowers. 
Imagine yourself frolicking through a British wild garden with this collection and surround yourself with the sweet new fragrances of tangy rhubard, rose blush, elderflower cordial and rose blush—all of which pair perfectly with Jo Malone London's iconic fruity scent, Blackberry & Bay. 
See also: Solid Perfumes: 7 Brands To Try In 2021
Diptyque's Summer Essentials Collection is inspired by olfactory memories of strolling on the Mediterranean landscapes of Italy, Provence and Greece. First, they capture sunshine in the bottle with Ilio, their latest eau de toilette that is also available as a hair mist—characterised by its pear-scented heart with lingering notes of bergamot, iris and jasmine. 
They introduce another indispensable item for the season: a summer body spray formulated with lemongrass, geranium and lemon eucalyptus, which double as a mosquito repellant.
To mark their 60th anniversary this year, the beauty brand is also reinventing their famous Vinaigre de toilette by incorporating a Mediterranean blend of lavender, rosemary and thyme. 
See also: Can't Travel? No Problem. These Scents Bring Luxury Destinations To You
Launching in the middle of June, this oil-free tinted moisturiser is formulated with liquorice root extract & Vitamin E, as well as many other skin-loving ingredients. Providing a skin-perfecting matte finish without drying out the skin, this product also protects from harmful UV rays and other environmental aggressors.
See also: Father's Day 2021: 9 Grooming Essentials To Gift Dad
In celebration of Sulwhasoo Malaysia's 8th anniversary, the luxury skincare brand has teamed up with local fashion designer, Kittie Yiyi to kit out their iconic First Care skincare line. This limited edition set puts the travel-size miniatures of the First Care Activating Serum, Essential Balancing Water and Emulsion, Concentrated Ginseng Renewing Serum and Cream, as well as the First Care Activating mask, in a custom-designed Kittie Yiyi bucket bag. 
See also: Sulwhasoo, Chanel, Sothys and More: Beauty Products For Flawless Skin