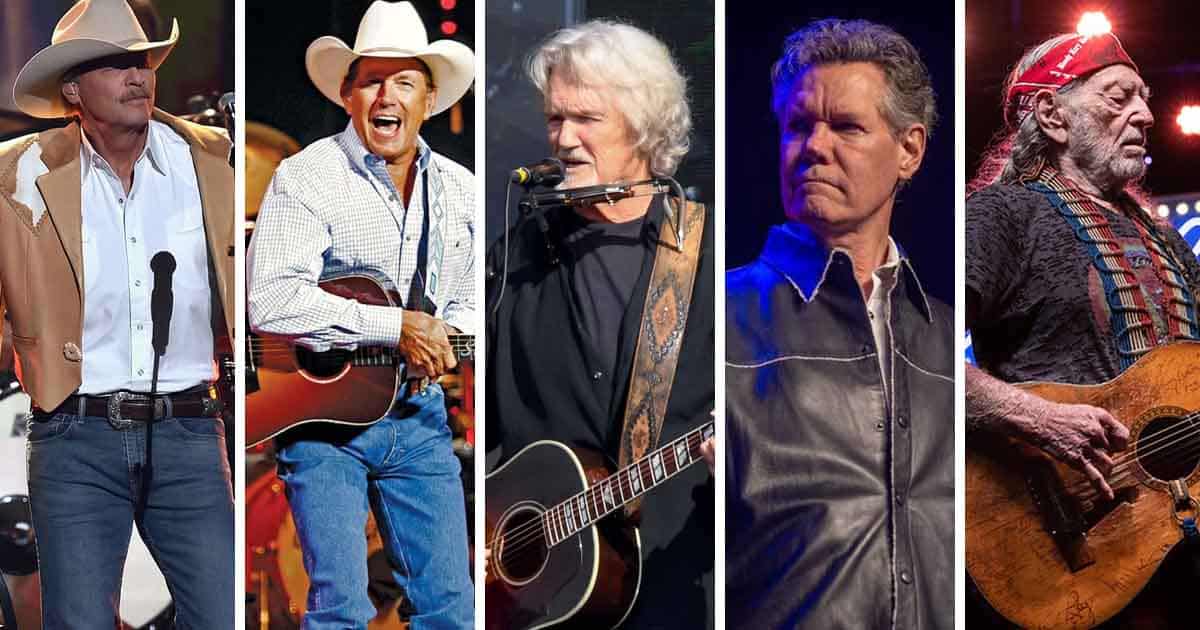 Male country singers definitely dominated the genre for years, and the impact and influence of these men on country music are undeniable. Not only are they great musicians and performers, but they are also distinguished pioneers and songwriters. 
So we compiled 60 all-time male country music singers – from the architects of the genre to game-changers to new promising names. We also have a dedicated list for the female country singers, so go ahead and check it out!
1. Alabama
The 1970s trio composed of Randy Owen, Jeff Cook, and Teddy Gentry were not afraid to introduce their style blending traditional fiddle with Southern roots. With 43 number one singles, they went on to be one of the greatest bands of all time.  
2. Alan Jackson
Alan Jackson is one of the most popular male country singers in the '90s known for his songs that feature mainstream country pop sounds blended with traditional honky-tonk. 
3. Bill Anderson
He was the man behind many country hits, including George Strait's Give It Away. He also had seven chart-topping hits under his belt.
4. Bill Monroe
This Kentucky native was best remembered as the 'Father of Bluegrass', introducing an entirely new style of country – hard-edged with emphasis on instrumental virtuosity and vocal harmonies. 
5. Billy Joe Shaver
Shaver defined the '70s outlaw country era, writing the most memorable songs from Waylon Jennings' Honky Tonk Heroes to his own Old Five and Dimers Like Me.
6. Blake Shelton
He debuted in 2001 and
…